Southwest Dems Present,                 

Oil and Water:

           

a special presentation on the environmental and economic future of Milwaukee
With Special Guests:
Commissioner at MMSD, Member of The Water Council, and Former Greendale Village President John Hermes' presentation,
Milwaukee - Positioned for Major Leadership Role in the Emerging Global Water Industry. 

Conservation Director of the Sierra Club-John Muir Chapter Elizabeth Ward and award winning conservation essayist Eric Hansen's presentation, Crude Oil Shipments Threaten Wisconsin Waters

Will Wisconsin and the Upper Great Lakes continue to be the land of Sky Blue Waters?
Or will a vast swath of our pristine waters become a fading memory, soiled by the leaks and spills of a massive network of tar sands crude oil pipelines, maritime traffic and crude oil trains?

Wisconsinites have a proud history of successfully mobilizing massive citizen conservation campaigns to protect our water and community health from ill-advised industrial schemes.

Now, the crude oil threat calls out for a renewed campaign.
Space is limited, please RSVP at southwestdems@gmail.com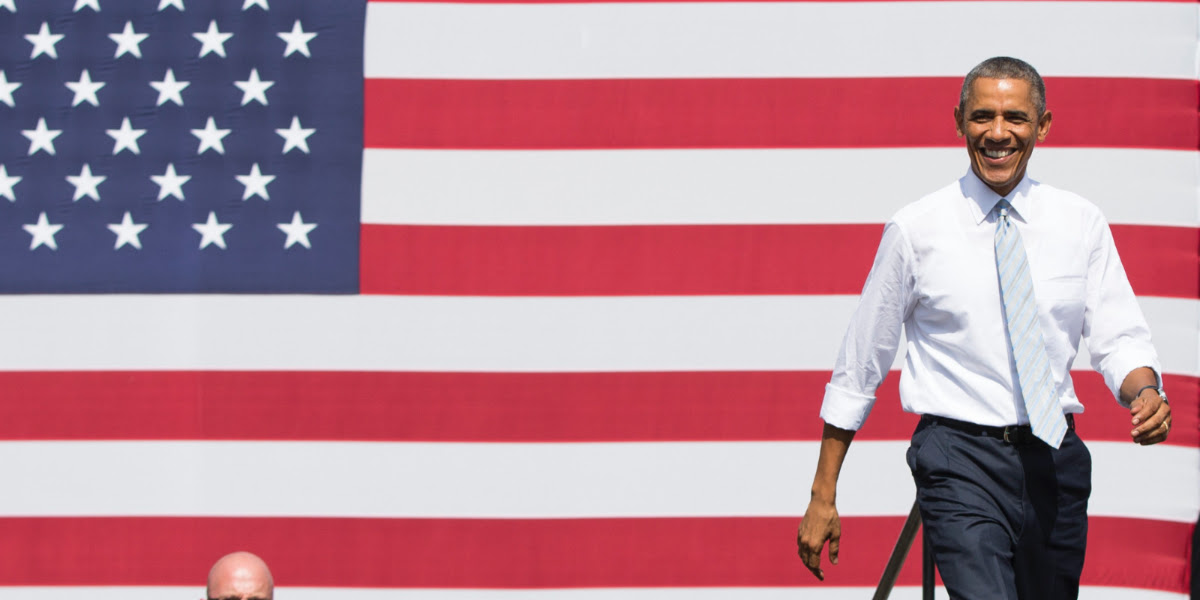 The Time Has Come to Recognize President Obama's Game-Changing Liberal Legacy
By Gregory Krieg

It wasn't supposed to go down like this. In the aftermath of the 2014 midterm elections, when Democrats ceded control of the Senate and saw their deficit steepen in statehouses across the country, President Barack Obama was widely expected to set aside his ambitions and map out a more cautious agenda. 
That was eight months ago.  
After a thrilling and fraught week in Washington D.C., and South Carolina, Obama's legacy is coming into plain view — and emerging as one of the sharpest and most significant in the last century of liberal politics. 
The quick succession of Supreme Court rulings, first to reject a last gasp challenge to a key portion of Obama's Affordable Care Act and, a day later, to embrace his administration's late push to guarantee marriage equality have underlined a game-changing era of hard-won and deeply meaningful social progress. 

Continue Reading at Policy Mic.

For Further Reading Visit VOX.
Why Justice Kennedy's Gay Marriage Opinion is a Bigger Liberal Victory Than You Think

By Pema Levy
 
The LGBT community and its allies won big on Friday. In legalizing same-sex marriage nationwide, Supreme Court Justice Anthony Kennedy's soaring majority opinion ruled that the Fourteenth Amendment to the Constitution gives gay and lesbian couples the same right to marry that opposite-sex couples have. But that wasn't all Kennedy did.
The justice issued a ringing endorsement of a "living Constitution," the idea, championed by liberals today, that the Constitution evolves over time along with technology and society. On the other side of the spectrum are "originalists." To proponents of originalism, notably Justice Antonin Scalia, constitutional interpretation should be based on the intent of the framers of the document.
In Obergefell v. Hodges, Kennedy and the four liberal justices who joined his opinion went all in on the idea of a living Constitution.
"The nature of injustice is that we may not always see it in our own times," Kennedy wrote. "The generations that wrote and ratified the Bill of Rights and the Fourteenth Amendment did not presume to know the extent of freedom in all of its dimensions, and so they entrusted to future generations a charter protecting the right of all persons to enjoy liberty as we learn its meaning.…The Court, like many institutions, has made assumptions defined by the world and time of which it is a part."
Obama Gives Impassioned Eulogy At Clementa Pinckney's Funeral With Comments On Confederate Flag, Racism

By Paige Lavender

President Barack Obama delivered a stirring eulogy at the funeral for the Rev. Clementa Pinckney, a South Carolina state senator and pastor who was one of nine people shot and killed at Charleston's Emanuel African Methodist Episcopal Church last week.
"The Bible calls us to hope. To persevere, and have faith in things not seen. They were still living by faith when they died, the Scripture tells us," Obama said of Pinckney and the other shooting victims, who the president said were "each at different stations in life but bound together by a common commitment to God."
"Good people. Decent people. God-fearing people," Obama added. "People so full of life and so full of kindness, people who ran the race and persevered, people of great faith. To the families of the fallen, the nation shares in your grief."

Obama addressed Pinckney's murderer during his eulogy, saying, "He didn't know he was being used by God."
"Blinded by hatred, the alleged killer could not see the grace surrounding Rev. Pinckney and that Bible Study group," Obama said, saying the killer "failed to comprehend what Rev. Pinckney so well understood -- the power of God's grace."
Obama talked about his history with Pinckney, recalling when they first met.
"I cannot claim to have had the good fortune to know Rev. Pinckney well, but I did have the pleasure of knowing him and meeting him here in South Carolina back when we were both a little bit younger. Back when I didn't have visible gray hair. The first thing I noticed was his graciousness, his smile, his reassuring baritone, his deceptive sense of humor -- all qualities that helped him wear so effortlessly a heavy burden of expectation."
Obama spoke on the importance of church to African-American life and specifically spoke of the Emanuel AME Church's historic significance.
"The church, built by blacks seeking liberty, burned to the ground because its founder sought to end slavery, only to rise up again -- a phoenix from these ashes," Obama said.
Read Full Article At Huffington Post.  

Watch The Full Speech On YouTube.
Copyright © 2015 Southwest Regional Democratic Organization, All rights reserved.
Founded in 1952, The Southwest Regional Democratic Organization represents Region 5 of The Democratic Party of Milwaukee County.
Do you like this post?